About This Web Page
This page lists various links and notes that can help those with disabilities or caring for those with disabilities in Ireland.
*
Submission for Party Manifestos, Improving Public Services, Office of the Ombudsman
Funding social care services for people who need support
Jan 2020
*
Assesment of Needs HSE – link to form
Asesment of Needs HSE – link to local assesment Officers
*
General Election 2020
#GE2020
*
HSE National Service Plan 2020
*
Special Needs Toys & Equipment Exhibition Clane 17/11/19
Exhibitors:
Thinkingtoys.ie Co. Clare
AdamandFriends.ie Dublin – Toys and Sensory Rooms
Lifestylemobility.ie Co. Laois
Kangoo range of all terrain parks/bike carriages
Mohudesigns.com – Textile sensory products
Busybuddys.ie
Safecaretechnologies.com, Co. Cork – Communication aids
*
Useful Information
Citizens Information and Special Needs Parents Association are both excellent sources of information for parents.
The primary medical cert is well worth applying for as it can lead to other benefits including refunds of VRT and VAT on adapted vehicles. Sample primary medical cert application form can be downloaded here for ease. HSE don't seem to have this available online and ask you contact your local office to get the form.
Respite (at home, at a centre for day and overnight) is often hard to get and the amount varies greatly depending on where you live, your diagnoses and how loud you shout.
From https://www.leapireland.com/

A child with "special needs" catches the "special bus" to receive "special assistance" in a "special school" from "special education teachers" to prepare them for a "special" future living in a "special home" and working in a "special workshop".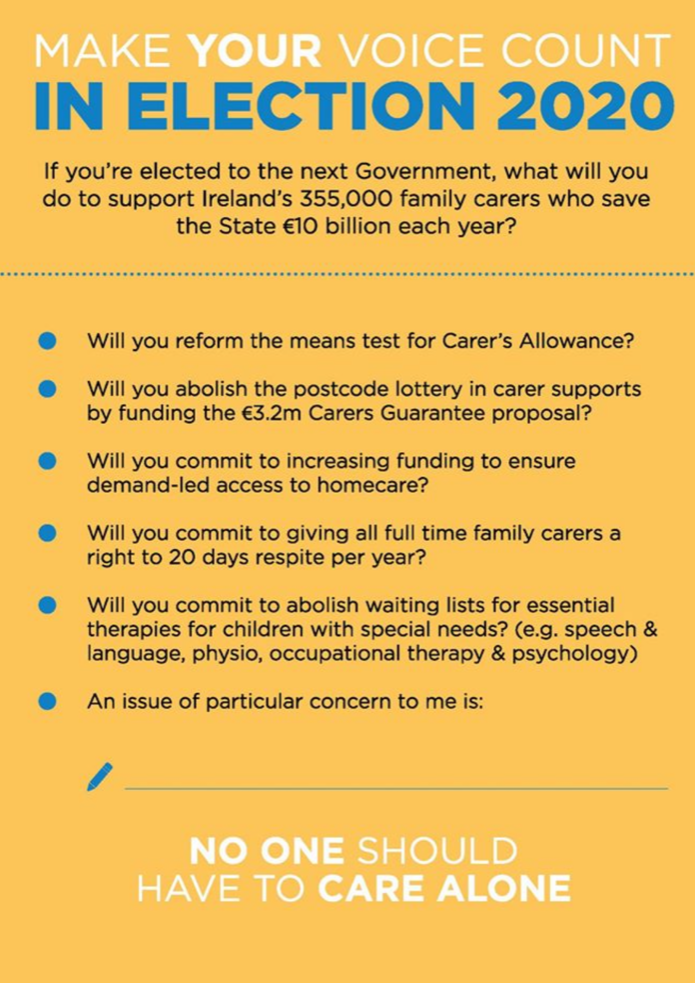 Does that sound "special" to you?
In the minds of many in our society a "special needs" label is effectively a one-way ticket to a separate, segregated, low-trajectory pathway through life.
The word "special" is used to sugar-coat segregation and societal exclusion – and its continued use in our language, education systems, media etc. serves to maintain those increasingly antiquated "special" concepts that line the path to a life of exclusion and low expectations.
The logic of the connection between "special needs" and "special [segregated] places" is very strong – it doesn't need reinforcement – it needs to be broken.
---
"This Step by Step Guide provides clear information for HSE Disability Managers and Social Care Staff on what they must do to support the effective participation of persons with disabilities, their families and/or advocates in decision-making processes that directly affect their lives."
https://www.hse.ie/eng/services/publications/effective-participation-in-decision-making-implementation-for-hse-staff.pdf
long version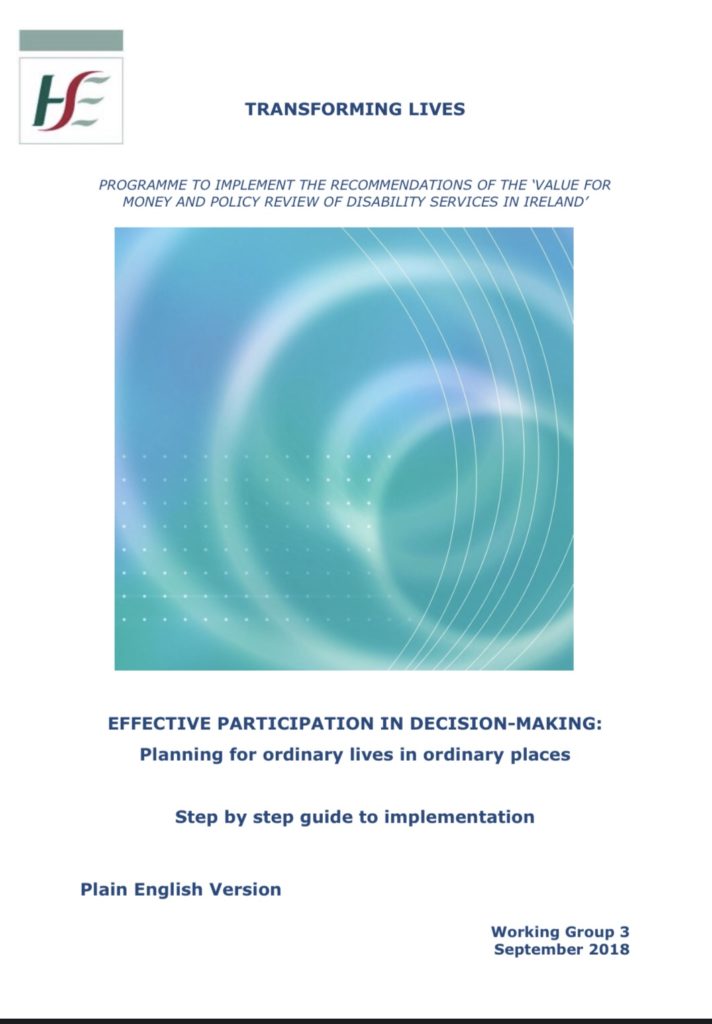 https://www.hse.ie/eng/services/publications/plan-for-effective-participation-in-decision-making-plain-english.pdf
Short version